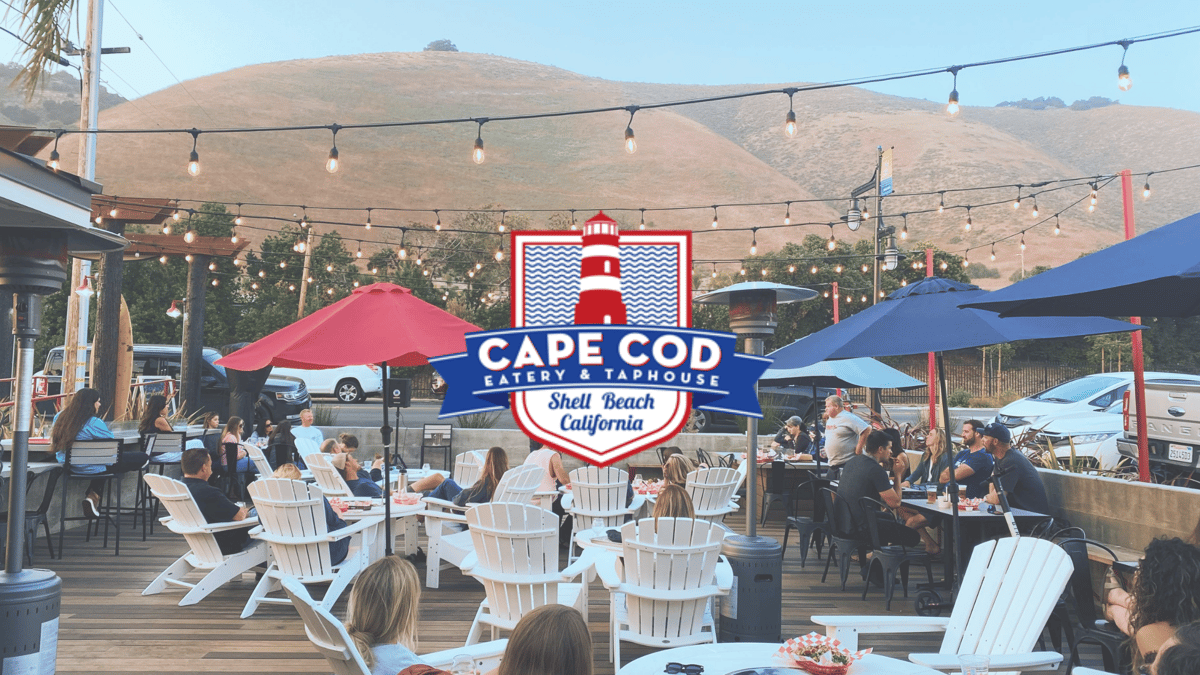 Cape Cod Eatery and Taphouse
Cape Cod Eatery December Update
Welcome to the Cape Blog!
We are excited to kick this off!
What's new at the Cape:
We just wrapped up our this quarter's fundraising initiative, Cape Cares, where we partnered with FORT (Friends Of Ryan Teixeira). They're an awesome local non profit and we have loved getting the opportunity to work with them. Thank you FORT and thank you to anyone who came out to our fundraising events to support!
This Thursday (12/8) we're participating in the Shell Beach Holiday Stroll! It's happening from 5pm-8pm, and we'll have a live jazz band, a fundraiser for Bellevue Santa Fe Charter School, and Santa will be stopping by from 5:00-6:30! It's a great opportunity to get the whole family in the Christmas spirit. Check out the full flyer on our Instagram here.
This past week we officially launched our catering menu (just in time for all your holiday party needs)! You can find it here, on the main page of our website under the "Menu" tab, or on EZ Cater. We've got some exciting new additions to this menu including: Appetizer Flights, Delicious Sliders and Family Meal Deals.
Lastly, we've just launched sLoCo Tacos N' Wings. You can order on DoorDash or, on the phone or in-person for carry out. We've put a fun Cape Cod twist on the classic tacos and wings concept. Our head chef Ryan has come up with some exciting recipes for both the tacos and wings.
What's going on at the Cape:
Mondays: We're offering special incentives to give back to our Cape VIP's so sign up here to join our list and you'll be the first to know about these fun deals!
Tuesdays: Taco Tuesday! Get your taco fix from sLoCo and have it delivered right to your doorstep.
Wednesdays: It's Family Night at the Cape so kids eat free with the purchase of an adult entrée!
Weekends: We have live music happening Friday-Sunday, you can find the lineup for the month here or under the "Events" tab on our website. We've also got brunch served from 10am to 1pm, so stop by for the best brunch in SLO County!
Thanks for being wonderful guests, we look forward to serving you!
Ben.